The Forgotten Law is information based website that focus on the strawman theory and other aspects of private law.
The Forgotten Law Firm approached us with a clear vision of establishing an online presence that reflected their professionalism, integrity, and client-centered approach. They also wanted us to to implement SEO strategies and manage their SEO. 
Our design concept aimed to strike a balance between conveying the firm's expertise and creating an approachable, visually user friendly and client-centric online experience. We focused on creating an elegant, modern aesthetic while providing clear and intuitive navigation. The goal was to inspire trust, foster connections, and emphasize The Forgotten Law Firm's commitment to teaching and delivering courses.
Since the launch of the new website, The Forgotten Law Firm has experienced a significant increase in online visibility, the website's search engine optimization (SEO) strategies have improved the firm's online rankings, making them more discoverable by individuals searching for legal services.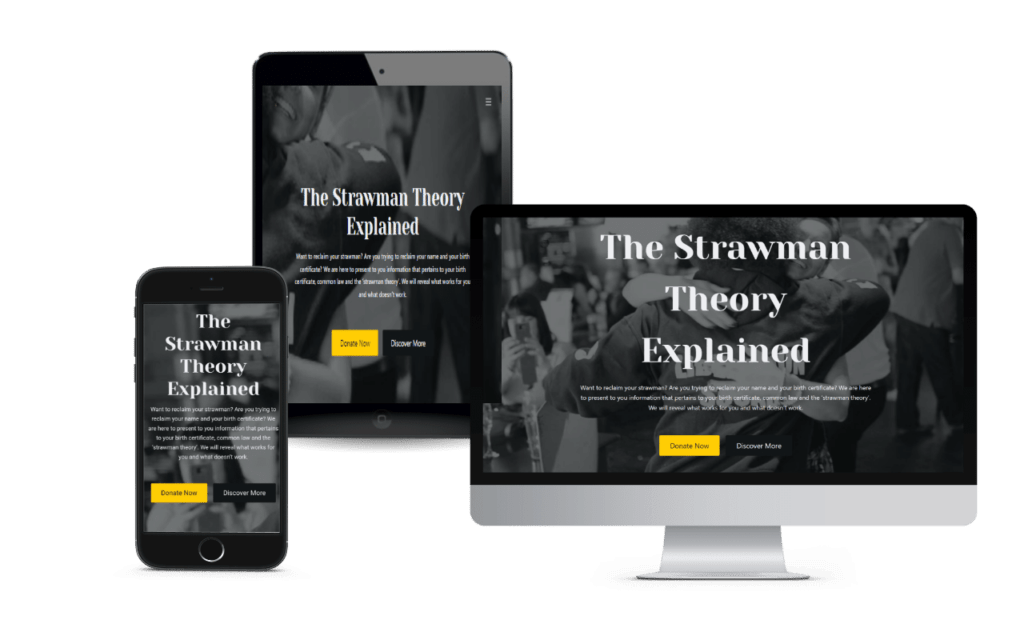 key features and functionality
Distinctive Branding: We developed a brand identity that exuded professionalism and trust. The website's color palette, typography, and imagery were carefully chosen to align with The Forgotten Law Firm's brand values and create a visually cohesive experience. This consistency across all design elements reinforced the firm's credibility and distinguished them from competitors.

Bloggs and Products: To further establish credibility, we incorporated a section dedicated a blogg section that would showcase information giving the organisation more crediility in the topics they promote. the Blogg shows in depth knowledge of each subject installing confidence in users who visit the site prompting them to buy their products.

Donation Function: We implemented a donation function that would enable users who visit the website to donate to the organisations cause. we added two types of donation functions, one that would be a direct bank transfer that can be done via the checkout, whilst the other – a pop up element allowing users to donate via 'buy me a coffee' function.
I recently stumbled upon a remarkable website that delves into the realm of the Forgotten Law, and I must express my utmost delight in discovering this hidden gem. This website offers a transformative journey into the depths of knowledge, unlocking a world of understanding that has the potential to reshape one's perspective on life.
If you are a new customer, you can claim 15% discount on your first website. Send us a message using the code: DIS-15